Tutorial with some explanations, tab, score and chords to play the music Tico Tico chords by Zequinha de Abreu on guitar.
Tico Tico no Fuba with chords
The introduction and the three parts of Tico Tico are not played in the same way.
So we will look every part with chords and tab.
Introduction of the music
Here are the chords you sould work on and master before playing the introduction :

When these positions are ready, you can follow the next tab to play Tico Tico no Fuba :
Remember that the chords are written above the notes so that you can play them at the right time.

Tico Tico chords | Part 1
For the first part, you need to know two new chords.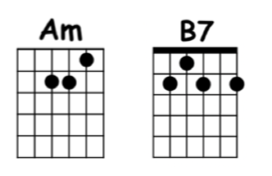 When the previous ones and the news are mastered, you can look the next tab :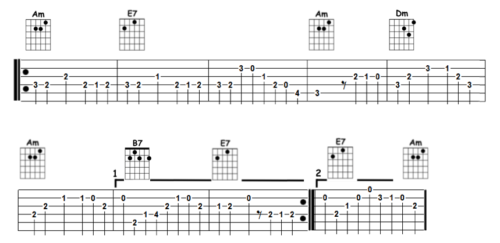 Find other scores | chords and guitar lessons on Decibel Score and download our book to learn all guitar chords.
Part 2 of the song
To play the second part, you don't have to know other guitar chords. Just follow :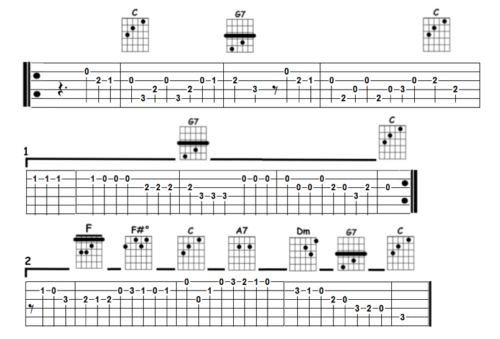 Tico Tico no Fuba | Part 3
Then comes the third and final part. For this part 3, you must know new chords in addition to the previous ones :

When the previous and the news are ready, you can play this last tab :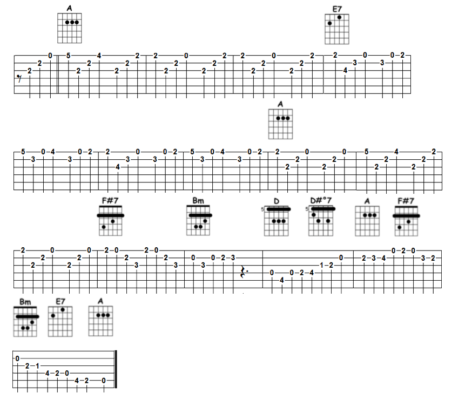 Play other Bossa Nova music like Eu sei que vou te amar.
PDF Score of Tico Tico for guitar
The following score is a "home-made" PDF score that we created according to the above frameworks and explanations.
This score summarizes everything we just covered. You can download it for free to play Tico Tico no Fuba by Zequinha de Abreu on guitar.