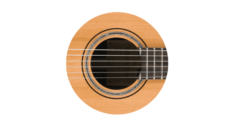 Chords and tabs to learn guitar.
Decibel Score is a website that provides you with tablatures, chords, lyrics and videos at the same time so that you can learn guitar with the songs you like the most.
Who is Decibel Score ?
Decibel is a youtube channel and a website dedicated to the guitar.
We are musicians. We play guitar but also piano, saxophone, clarinet, double bass, etc… You will understand that we love to know and experiment the instruments.
Why our website Decibel Score ?
We edited this site in 2022 with the will to give guitar beginners the basics to play the songs they want with all the tools they need (chords, tabs, lyrics, videos).
How do we teach them to learn guitar with chords ?
In order to give them the best to learn, we look for our own chords and transform them into tab.
When the tab is done, we put together a video tutorial so that you can see how to play the chords.
At the end, we dedicate to each song a history and a description so that you can learn and soak it in.
Have a good trip on our website and good luck with the music !
Don't forget that you can follow our tutorials and subscribe to our YouTube channel Decibel :