PDF score of Layla on guitar
Layla with chords
Introduction | Layla with chords
To play Layla chords on guitar you will have to know and master some first chords that will be used throughout the song :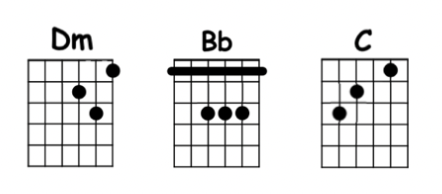 When you master these positions on guitar, you can continue and read the following tab to play the introduction :

Verse 1 of Layla from Eric Clapton
As we have seen, all the verses of Layla by Eric Clapton are played in the same way. So you only have to know how to play the first verse for which you will have to know some extra chords :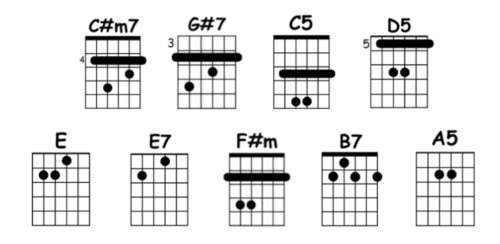 Once you know these chords and the three previous ones, you can follow the next rock chords and tabs with your guitar :
Remember that the chords are written above the lyrics so that you can play them at the right time. Therefore, it's better to play while singing. Chords that are to the right of a phrase (not above a word) are played between the two phrases.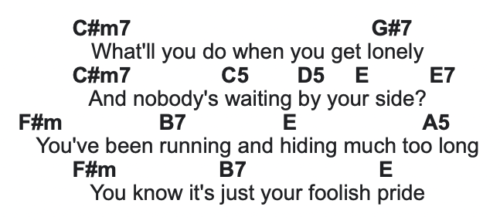 Chorus of Layla with guitar chords and tab
The last part you need to know to play Layla chords is the chorus. No need to know new chords. You will just have to follow and play this last tab on your guitar :

You can try to play the melody or to improvise on the pentatonic scale.
Layla lyrics
The song Layla chords by Eric Clapton is composed of three verses and a chorus.
The structure of the lyrics is simple :
Verse 1
What'll you do when you get lonely
And nobody's waiting by your side?
You've been running and hiding much too long
You know it's just your foolish pride
Chorus
Layla, you've got me on my knees
Layla, I'm begging, darling please
Layla, darling won't you ease my worried mind
Verse 2
I tried to give you consolation
When your old man had let you down
Like a fool, I fell in love with you
You turned my whole world upside down
Chorus
Verse 3
Make the best of the situation
Before I finally go insane
Please don't say we'll never find a way
And tell me all my love's in vain
Chorus (x2)
Play Isn't She Lovely by Stevie Wonder with chords on guitar.
---
Our score summarizes everything we just covered. You can download it for free to play the blues song Layla chords by Eric Clapton on guitar.