Easy tutorial for beginners with some explanations, the tab, the lyrics and the chords to play La quiero a morir chords by Shakira on guitar.
La quiero a morir with chords
The three verses are played in the same way.
We will therefore only look at introduction, part 1 and chorus.
Introduction of the song
To play the little introduction in arpeggios, you will have to know two chords that you will have to spin as much as you want before starting :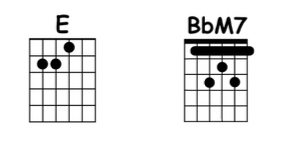 Part 1 of the music
For the part 1, you will have to know the two chords of the introduction and five new ones :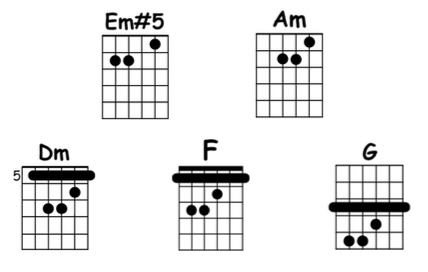 When you master those chords, you can follow the next tab to play the two verses of part 1 :
Remember that the chords are written above the lyrics so that you can play them at the right time. Therefore, it's better to play while singing. Chords that are to the right of a phrase (not above a word) are played between the two phrases.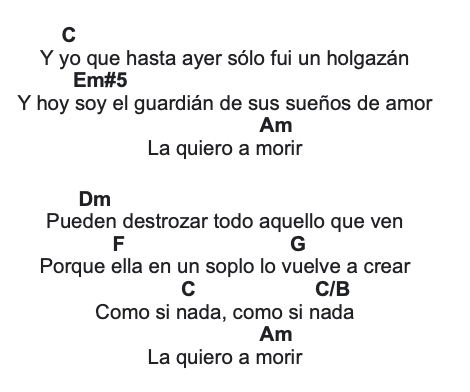 For part 2, as well as for part 3 and 4, you will just have to play the same way by following the lyrics.
Chorus of this Shakira song
To play the chorus, you need to know any two last chords :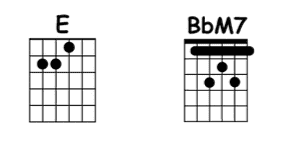 When these and the previous ones are ready, you can continue to play the chorus following the tab :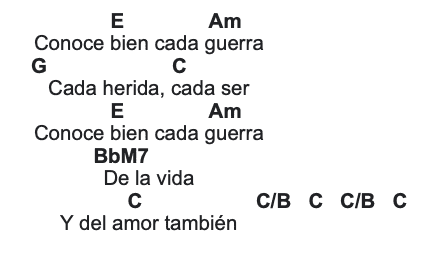 La quiero a morir video with tab
Find other French song tab like the famous Ne Me Quitte Pas.
La quiero a morir lyrics
The song La quiero a morir by Shakira are composed of four parts (with two verses each one) and a chorus.
The structure of the lyrics is simple:
Part 1 – Part 2 – Chorus – Part 3 – Part 4 – Chorus
Part 1
Y yo que, hasta ayer, sólo fui un holgazán
Y, hoy, soy el guardián de sus sueños de amor
La quiero a morir
Podeís destrozar todo aquello que veis
Porque ella, de un soplo, lo vuelve a crear
Como si nada, como si nada
La quiero a morir
Part 2
Ella borra las horas de cada reloj
Me enseña a pintar transparente el dolor
Con su sonrisa
Y levanta una torre desde el cielo hasta aquí
Y me cose unas alas y me ayuda a subir
A toda prisa, a toda prisa
La quiero a morir
Chorus
Conoce bien, cada guerra
Cada herida, cada sed
Conoce bien, cada guerra
De la vida y del amor, también
Part 3
Me dibuja un paisaje y me lo hace vivir
En un bosque de lápiz, se apodera de mí
La quiero a morir
Y me atrapa en un lazo que no aprieta jamás
Como un hilo de seda que no puedo soltar
No quiero soltar, no quiero soltar
La quiero a morir
Part 4
Cuando trepo a sus ojos me enfrento al mar
Dos espejos de agua encerrada en cristal
La quiero a morir
Sólo puedo sentarme, sólo puedo charlar
Sólo puedo enredarme, sólo puedo aceptar
Ser sólo suyo, sólo suyo
La quiero a morir
Chorus
This tab, although easy, have some barre chords. If you start guitar, you can learn how to make guitar bar chords on Decibel Score.
Easy score for beginners
The following score is a "home-made" easy score for beginners that we created according to the above frameworks and explanations.
This score summarizes everything we just covered. You can download it for free to play the song La quiero a morir by Shakira on guitar.