Caravan with chords
So we will only look at the grid with the introduction, part 1 and part 2.
Introduction of the jazz song
Here are the chords you will be using in the introduction :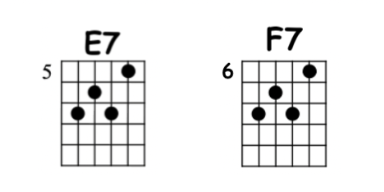 When they're ready, you can follow the next grid to play the introduction.

You can repeat these two squares for as long as you like before starting parts 1 and 2.
Part 1 of the music
Here are the new chords (in addition to the first two) that you will need to know to play the first part. Note that it is a four-chord variation of Am.

When the news and the first two chords are ready, you can continue and play this grid :

Part 2 of Caravan
Part two changes a little. The key of the music is changed to major.
We analyse tonalities and chord composition in a dedicated course.
In many versions, even the rhythm changes. So rather than a part 2, it's a totally different part that you have to play now.
Here are the new chords you will need to know to play this second part.

When the news one are ready, you can continue by playing the grid :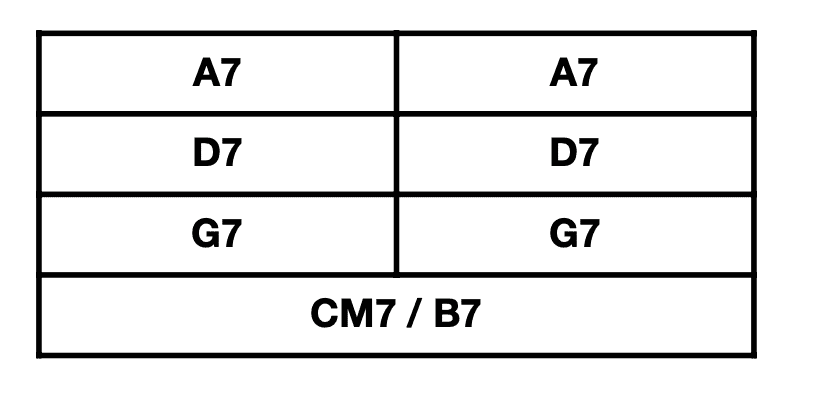 Caravan video with tab
You can find other Jazz tab or Gypsy Jazz on Decibel Score.
Caravan lyrics
The music of Jazz Caravan was sung by Ella Fitzgerald so, yes, it has lyrics. But this version is not the most famous and most people know the melody of the standard.
Caravan history
Caravan is a jazz standard composed in 1936 by Duke Ellington and Juan Tizol. Originally recorded by Barney Bigard, the tune became a hit when it was recorded a year later in 1937 by Ellington's big band.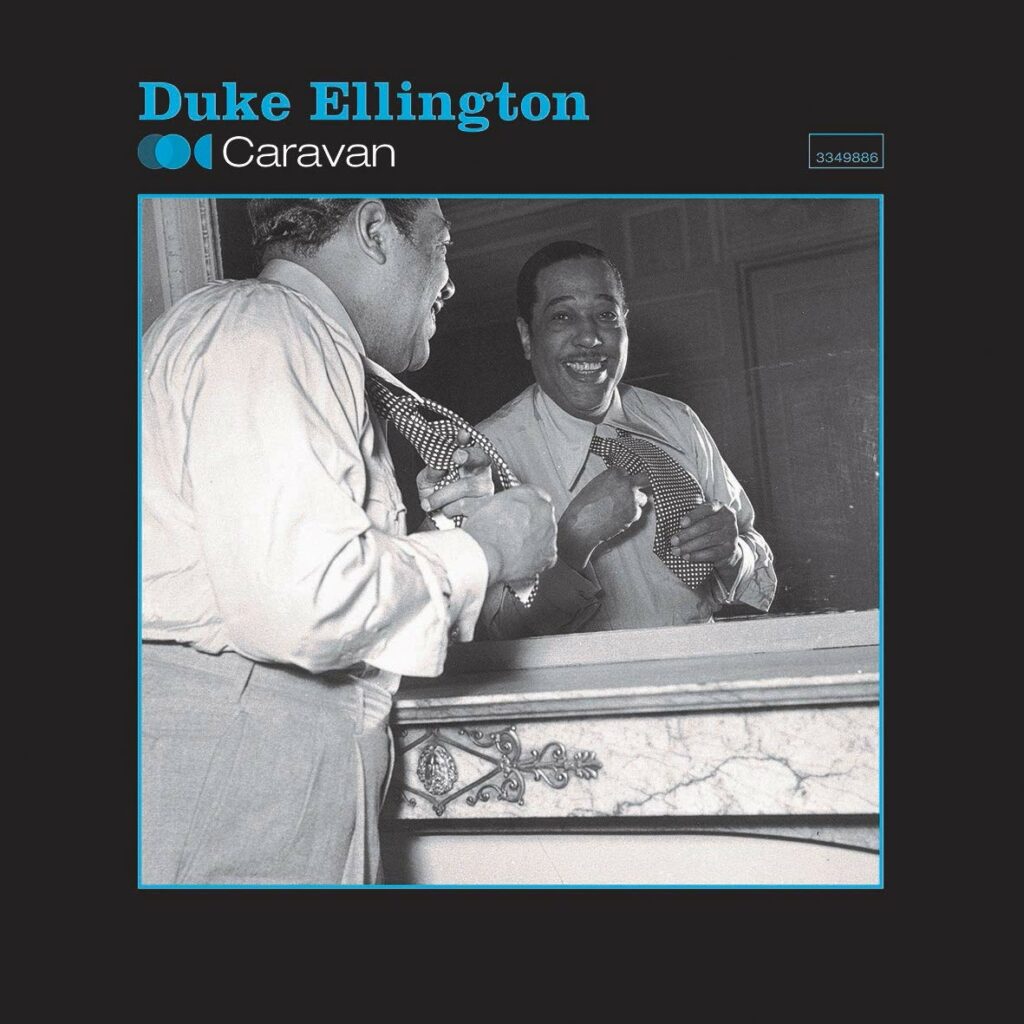 A mixture of jazz and oriental music, Caravan is a very rich tune that alternates between minor and major melody with a slow and fast rhythm.
In the same decade, Irving Mills contributes to the success of the song by adding lyrics and giving the great Ella Fitzgerald the chance to sing.
Standard among standards, Caravan will be recorded more than three hundred times and played by the greats such as Quincy Jones, Art Blakey, Dave Brubeck, Wynton Marsalis, Avishai Cohen, Michel Petrucciani or Tito Puente in Latin jazz.
If you are learning guitar, you can have a look at our guitar classes or at all our guitar tab.
Easy score for beginners